If you're curious about healthcare or medical billing but not sure you want to outsource, Premium Medical Billing runs free drop-in webinar sessions that allow you 15 minutes of uninterrupted time with one of our Directors, Dan or Abdul, to glean invaluable insights and learn whether outsourcing could benefit your business.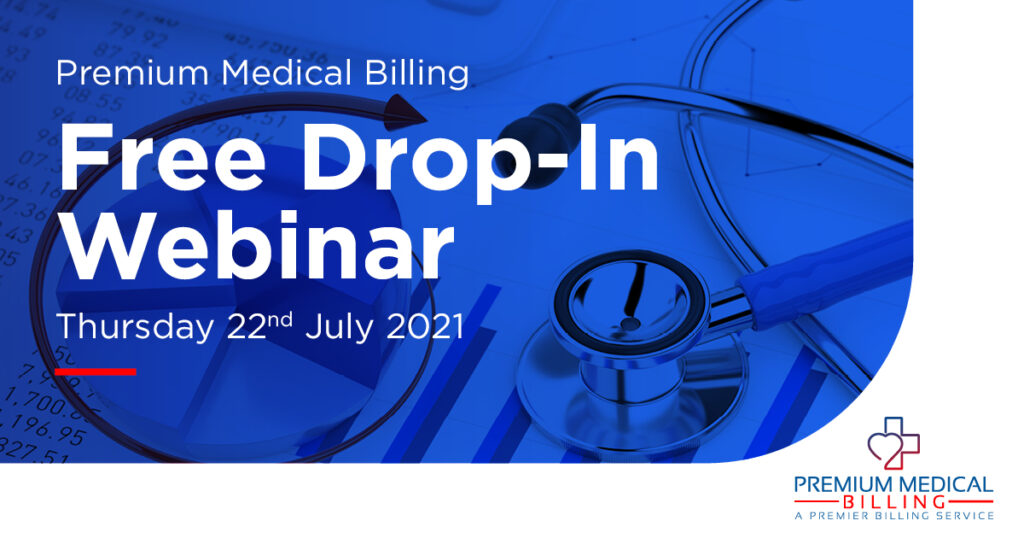 We, professionals, are busy and unfortunately, that often means we let slip solutions that could have true value to our business. With our free drop-in webinars, we let busy doctors, consultants and practice managers maximise their time, taking just 15 minutes to learn:
How long does a medical billing solution take to set up
What's involved in such a service
What fees are involved
What technology and software is used to get the best results
Any further information you want to ask about to make an informed decision about your billing solution.
Our drop-in webinars are completely free, run through Zoom, and the Thursday 22nd July sessions can be booked here.
Times: 08.00, 09.00, 10.00, & 13.00, 14,00, 15.00 & 17.00, 18.00.

Don't jump in blind. Move forward informed. Contact the team at Premium Medical Billing today.